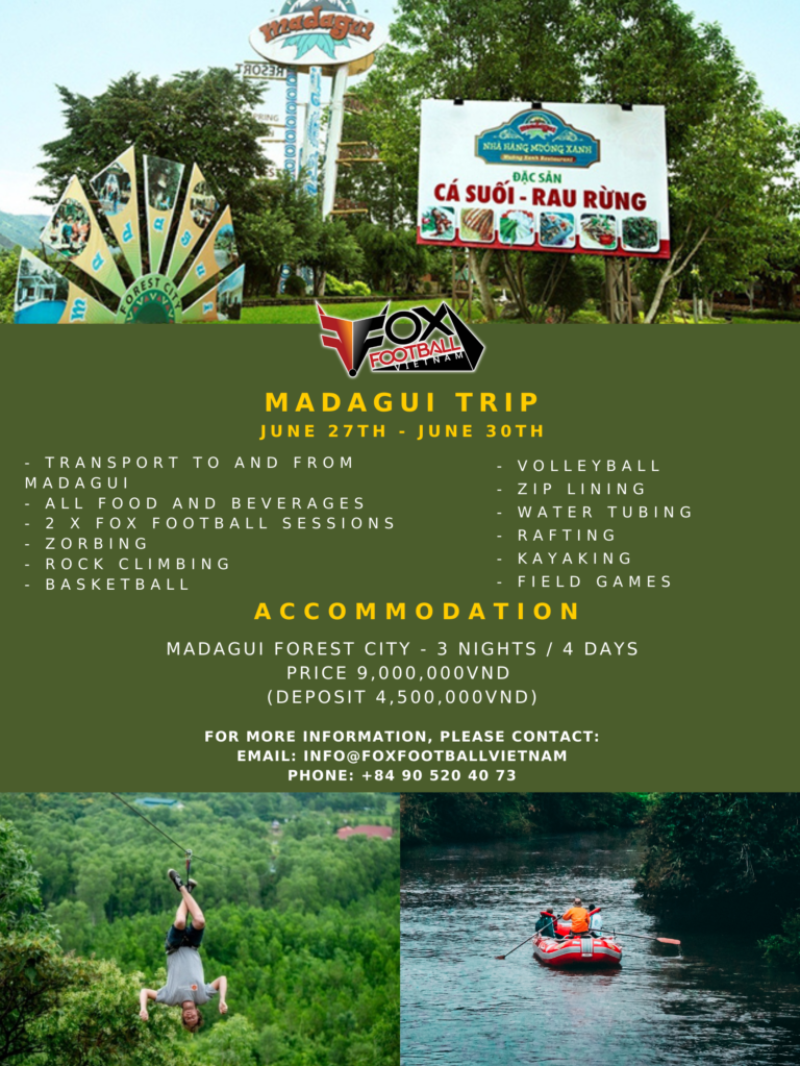 Summer trip: Madagui June 27th to June 30th
Date: June 27th to June 30th
Location: Madagui Forest City
Age: 7 to 16 years old
Price: 9,000,000 VND
Deposit/Deadline: June 17th 4,500,000VND.
Fox Football are delighted to announce that we will be hosting a summer trip! 
On the week of 27th to 30th June we will be visiting Madagui Forest Village, located 2-3 hours away by bus.
This week will revolve around various daily activities, from 9 am all the way through to 7pm every day. These fun-filled days will include: football, capture the flag, zorb football, basketball, volleyball, zip-lining, rock climbing, crocodile feeding, water tubing, raft building, kayaking and much, much more!
Sign up now to secure a space on what will be a memorable week for Fox Football kids!