ULTIMATE SUMMER LEAGUE 2023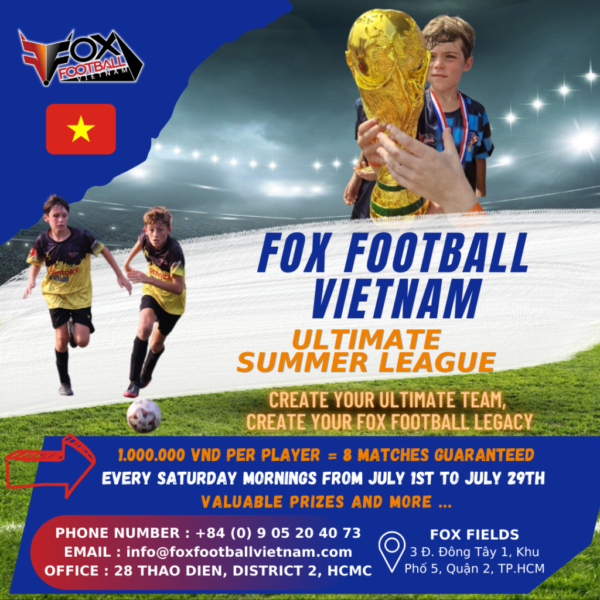 Are you looking for a fun and engaging way for your child to stay active and develop their football and leadership skills? Look no further than our Fox Football summer ultimate league!
Our league is open to players from U8 to U14 and is designed to be a fun and inclusive experience for players of all levels. We offer separate leagues for different age groups, with U8 and U10 for kids who were born between 2014 and 2017 having their own league, and U12 and U14 for kids who were born between 2010 and 2013 having another league.
Unlike traditional leagues, our league allows kids to build their own teams and invite their friends to join. Each team will have their own team manager, coach, and captain, creating a sense of ownership and responsibility for the team's success.
Teams can have anywhere from 5 to 8 players, and if your team is short on players, we will provide additional players to complete your squad. Alternatively, if you don't have any friends to invite, you can sign up as an individual and we will find a team for you to join.
Our leagues will follow a traditional league format, with teams playing against each other in weekly matches. The leagues will culminate in a tournament where teams will compete for the championship title.
At our youth soccer leagues, we prioritize sportsmanship and fair play, creating a positive and supportive environment for all players.
Location: FOX FIELDS 
3 Đ. Đông Tây 1, Khu Phố 5, Quận 2, Thành phố Hồ Chí Minh 71300, Vietnam
Total Fee: 1,000,000 VND per player
Sign up deadline: June 24th